Your hosts | Antonio and Laura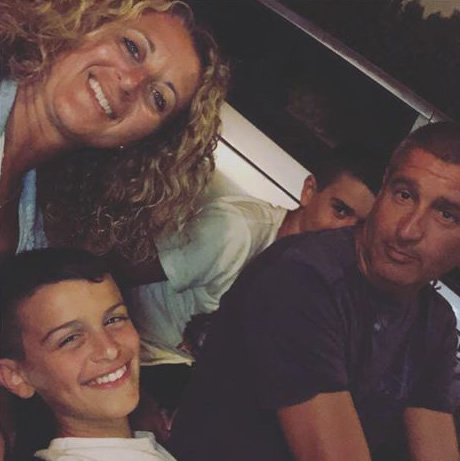 We are Antonio and Laura, we welcome you with our children, Diego and Andrea, on our "small farm". The decision to create a place to share with our guests turns each new day in the care and attention reserved to you.
A discreet and confidential place to rediscover the simplicity of spending a day of "doing nothing."
Particular attention we dedicate to children, who will find suitable space for a pleasant and carefree stay.
Seasons at Locanda del Tevere are not only marked by the nature that surrounds us, but also by the birth of new animal friends.
A colt, a kitten, a little dog, a little duck … come and meet them !!!
Here you will know the origin of food and ingredients of our preparations: our animals are raised exclusively on our farm and produce on daily basis a large amount of eggs, our olive trees are over 25 years old and have never received any treatment, our garden and our fruit plants allow us to offer always fresh and diverse products.